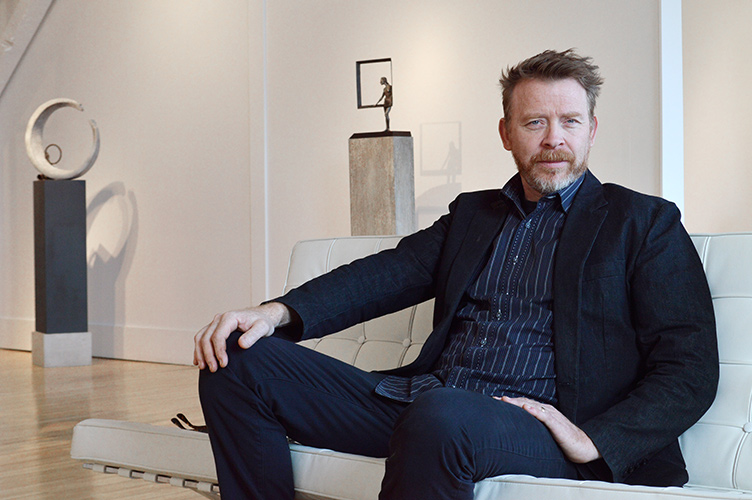 Born in Toronto, David Robinson entered the Fine Arts stream in high school specializing in sculpture. He continued his studies at Langara College and became an Honours Graduate in the Sculpture Program at the Ontario College of Art.
Robinson's striking sculptures incorporate a variety of materials ranging from bronze, steel and silver to concrete, mirror and paper. While his oeuvre is the figure, he often adds psychological and mythological twists to his subjects by situating them in environments that speak to the inherent tensions of human life. Robinson has a deep reverence for imagery and symbolism, and this, combined with his remarkable skill, allows the viewer to surmise and discover the allegorical through contemporary form.
Robinson says,
"It seems to me that my sculptures, before they are anything else, are manifestations of fitful waking dreams; narratives whole and smashed, images and ideas all distilled through the passage of time and the particular resistance of matter."
Robinson has produced numerous solo shows, and participated in many group exhibits nationally and internationally. His sculptures have been commissioned by such clients as Polygon Homes, the Four Seasons Hotel Resort in Whistler, the Regional Municipality of Wood Buffalo, and Century Group. His work is in many private and corporate collections including the Rosewood Hotel Georgia, Dentons Canada LLP, Painted Rock Estate Winery, Toronto Dominion Bank, and Vancouver General Hospital.